"I first became aware of Viktoria´s amazing work by watching a slide show she had put together to engage men in support of gender equality.
I was so impressed with its creativity, its flair and its technical competence that I asked to use it as the opening slide show for an international conference held in New York City.
She combines technical acuity, political clarity and such a brilliant visual sense. I can´t wait to work with her again!"

Michael Kimmel, PhD, Founder and Executive Director of
The Center for the Study of Men and Masculinities at Stony Brook University.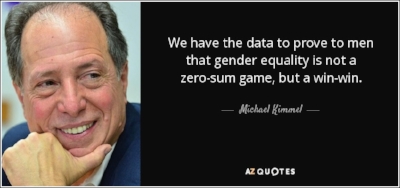 "Viktoria was one of the first persons to bring a positive approach to engaging men and boys in gender equality.

In partnership with Promundo, she organized creative and impactful photo and information exhibits at numerous high-level events at the World Bank, UNFPA, UNICEF and other international events related to gender equality – exhibits that always brought tremendous added-value. She is proficient at various types of communications, from curating and creating global, social advocacy information campaigns to creating web content and social media content and films - and in achieving interest from the editorial press. She is good at building networks and creating cooperation among diverse teams, locally and globally, and is skilled at building brands and brand value. She shows the ability to communicate with high cultural sensitivity and has experience in various fields, including with NGO´s, multilateral and bilateral organizations, the private and public sectors, as well as research and international policy development. She has expertise in creating visionary material that is solution-oriented rather than problem-focused and thinks outside-the-box, always presenting new ideas for communication that increase the target group's willingness to take in new information. I recommend her highly and without reservations."

Gary Barker, PhD, Founder and CEO, Promundo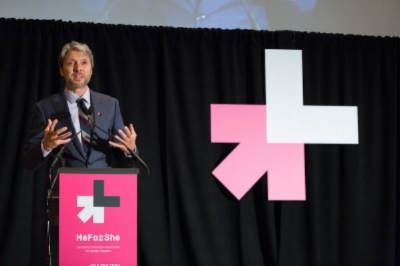 "If you are up for the challenge of getting work done and not just talk - contact Viktoria"
"I would warmly recommend anyone who wants to work with gender equality, diversity, or gender equality mainstreaming, to contact Ms. Viktoria Saxby as an expert. My experiences of having worked together with Viktoria through the Swedish Armed Forces (and through UN Women Sweden) has given me the opportunity to get to know a very competent gender specialist, but also a strong person, who will stay up late in order to perfect a message for a certain target group. Viktoria has the ability to explain complex, and for some, provocative issues in a relaxed manner without ever losing the seriousness of the matter of gender equality.
She knows that behavioural development and change can be triggered by touching people´s emotions. She is, without losing sight of the academic and theoretical background, open to adding artistic elements such as photography as a starting point for dialogue (for example in her previous work together with MenEngage.)
Her work as a Gender Coach within the Gender Coach Program - a training program in gender equality and resolution 1325 for the highest leadership of Swedish agencies working with security issues (i.e. the Swedish Armed Forces, the Swedish Police Authority, and the Swedish Defence University) - has been of great value as a Swedish contribution to the Women, Peace and Security agenda.
One last piece of endorsement would be that Viktoria, for many years before it has been more widely discussed as a way forward for gender equality, has recognized the immensely important role that men play in order to further gender equality.
So if you are up for the challenge of getting work done and not just talk, please contact Viktoria. You won't regret it.

Matilda Lidström Dougnac, Gender equality and Diversity strategist to the Swedish Armed Forces